During the recent 2023 UN Financing for Development (FfD) Forum, the Global Partnership hosted a side event entitled 'A New Way of Monitoring Development Co-operation: Towards Multi-Stakeholder Dialogue and Action', highlighting the importance of the new GPEDC monitoring exercise launched at the 2022 Ministerial Summit. Attended by stakeholders from the partner countries, development partners, and civil society organizations (CSOs), the side event shared learnings on enhancing the effectiveness of development co-operation, including hearing from three out of the 27 countries (Dominican Republic, Indonesia, Nepal) that have already committed to undertaking the monitoring exercise in the current cycle. 
The Global Partnership's flagship monitoring exercise provides evidence of progress made by development co-operation stakeholders in implementing effectiveness commitments, namely the four principles. Findings from the exercise will inform principle-led, evidence-based, multi-stakeholder dialogues at country level, collective accountability and action to improve development impact. 
Ms. Ulrika Modéer (Director, Bureau of External Relations and Advocacy, UNDP) opened the session by stressing the importance of the quality of development financing, especially considering the current landscape, and converging multiple crises. She stressed the need for "partnerships to better align development efforts to national and local planning, ensure transparency, accountability, and to achieve much-needed results...and to do this we need to measure".  
The importance of multi-stakeholder partnerships in advancing the effectiveness of development co-operation was further emphasized by Ms. Charlotta Schlyter (SDG Ambassador, Sweden). In her remarks, Ms. Schlyter acknowledged the central role of CSOs, and the relevance of the private sector in leveraging resources to complement Official Development Assistance (ODA). 
As one of the new Co-Chairs of the Global Partnership, Indonesia, represented by Dr. Slamet Soedarsono (Senior Expert Planner, BAPPENAS, Indonesia) described the new monitoring exercise as an instrument to provide concrete evidence and data on effective development co-operation, stressing how being part of the Partnership means Indonesia is doing its part to contribute to have a better monitoring system for all. Mr. Sangjin Kim (Deputy Permanent Representative, Republic of Korea Mission to the UN) echoed this sentiment and noted that the Partnership will continue to be an essential platform for dialogue. 
Mr. Luca De Fraia (Deputy Secretary General, ActionAid Italy) and H.E. Mr. Luis Madera (Vice Minister for Planning, Dominican Republic) spoke about various aspects of the new monitoring, going beyond data gathering to include inclusive dialogue so that development co-operation can be directed to strategic priorities. This requires countries owning the process, including different development actors, and strengthening strategic development plans with clear goals for how they want to use data from the monitoring exercise.  
Participants agreed that challenges remain in making sure different initiatives to accelerate development progress for the SDGs don't lead to fragmentation, but rather push the effectiveness principles forward to contribute to real change, on the ground.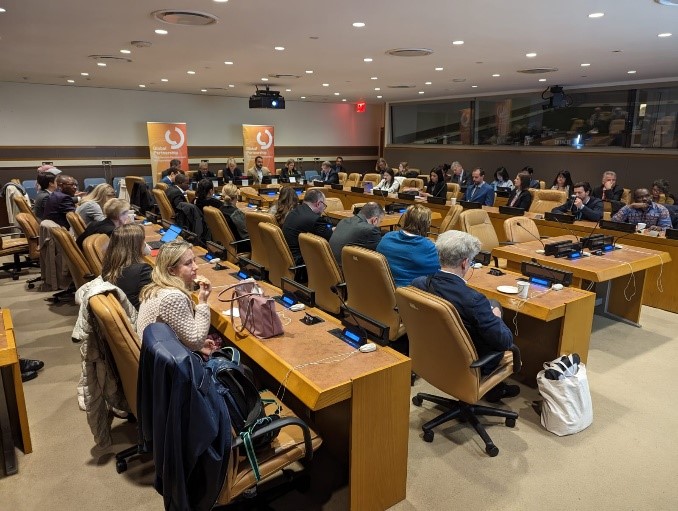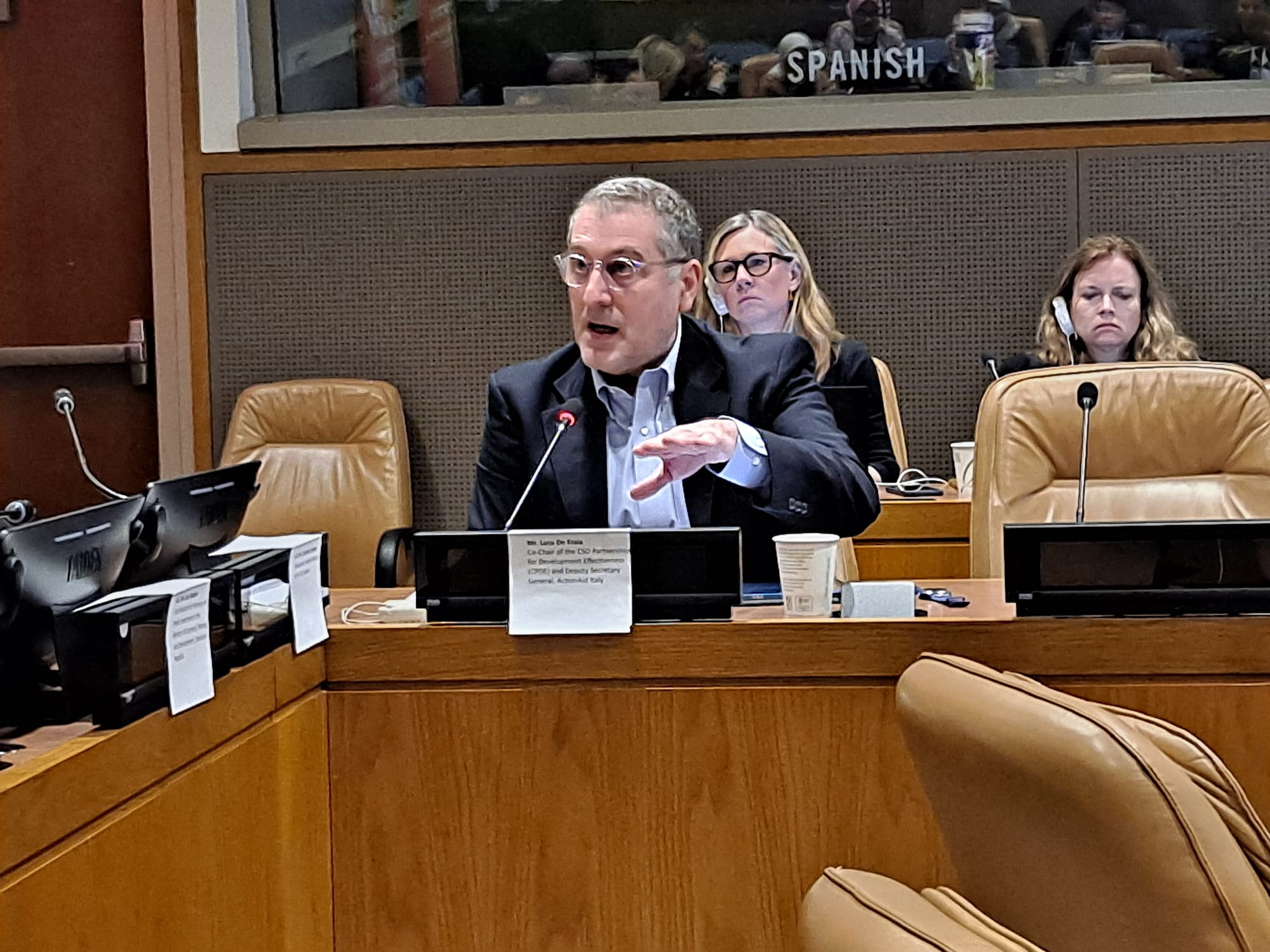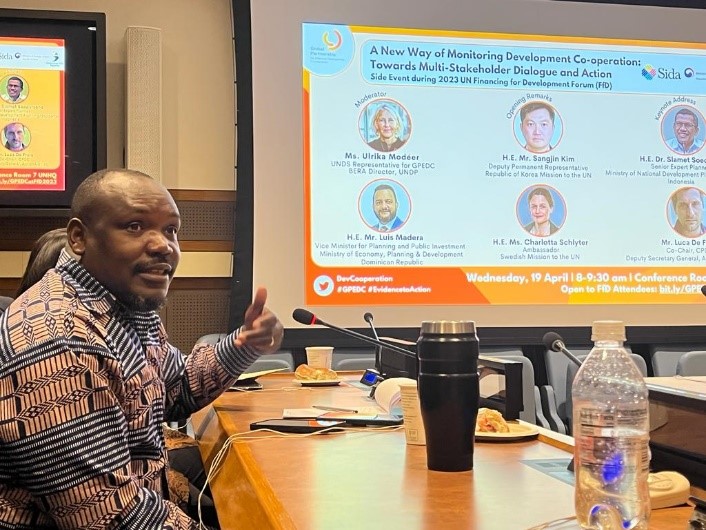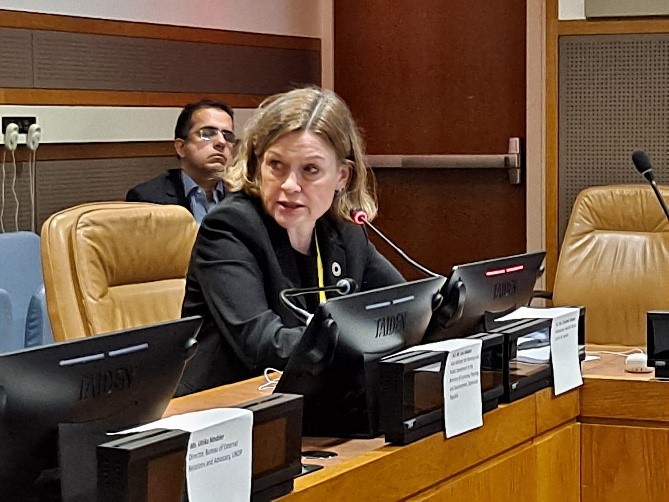 Click to watch H.E. Dr. Rania A. Al-Mashat (Minister of International Co-operation, Egypt) and Mr. Narayan Dhakal (National Coordinator of Monitoring, Nepal) announcing their commitment to the new monitoring during the UN Financing for Development Forum.
Explore the GPEDC Global Dashboard for updated information on partner countries' participation in the monitoring exercise as well as on development co-operation policies, mechanisms and more.