Leveraging climate finance will be crucial to implement partner countries' climate plans and actions. While efforts are made to mobilise climate finance, it remains disputed 'how' to most effectively deliver on climate action. This session showcased positive examples in partner countries and showed how applying the effectiveness principles can mobilise capacities and interests to accelerate adaptation and build resilience. 
Key Messages from the Session 
Without prior consultation and leadership from the local communities who know and understand the local realities, donor-led interventions may risk having a negative effect, causing maladaptation, rather than strengthening the resilience of vulnerable communities.
Policy coherence and country ownership is critical. It does not make sense to invest in fossil fuels on one hand and invest in adaptation measures on the other. Climate actions as outlined in Nationally Determined Contributions (NDCs) and National Adaptation Plans (NAPs) must be fully integrated in national planning and development strategies, including in the coordination of international development co-operation.
There is a large potential for the UN System, OECD DAC and GPEDC to take a stronger role in coordinating efforts, increasing effectiveness of climate finance and strengthening resilience to ensure no one is left behind.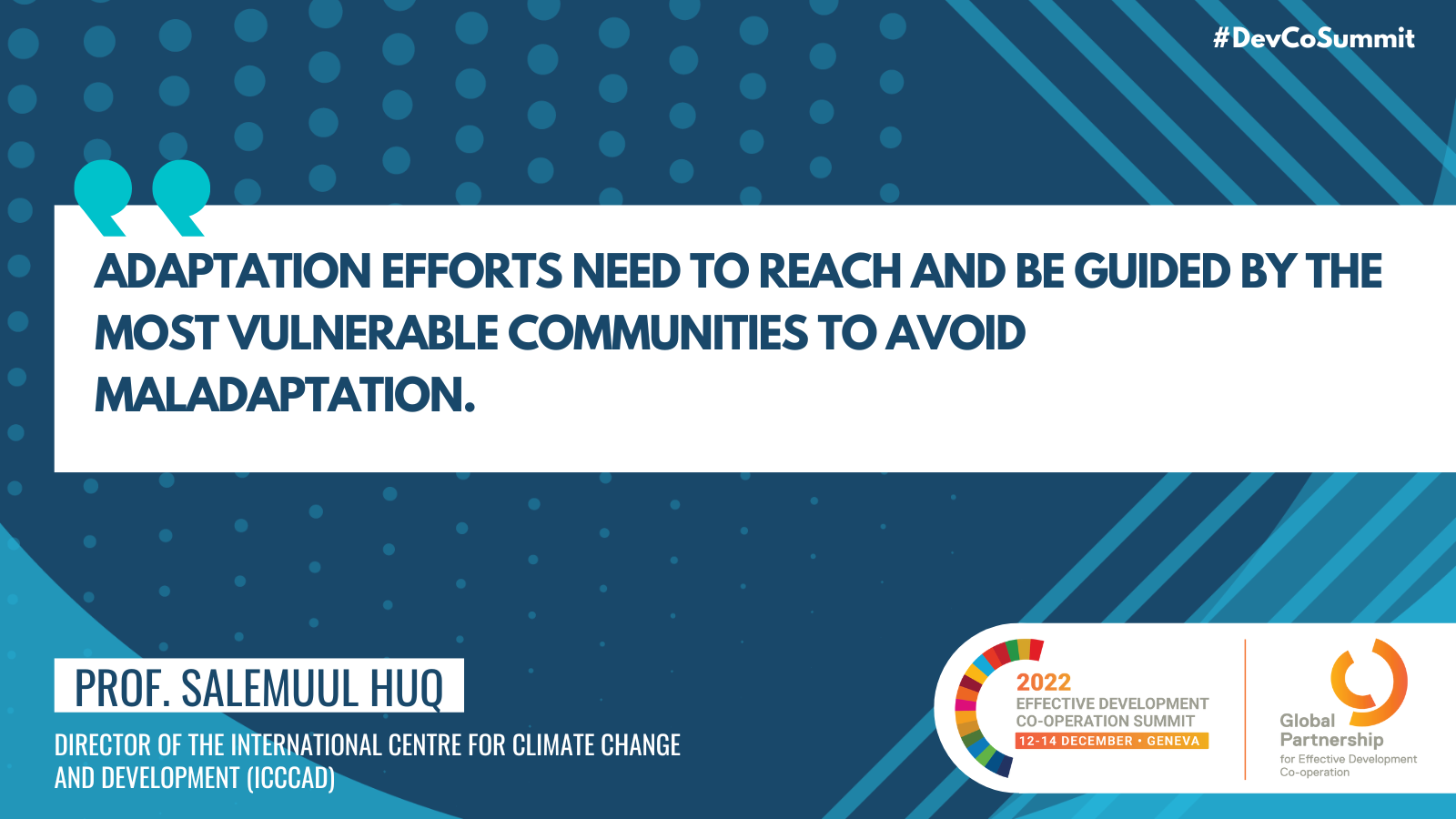 Links to Relevant Resources/Products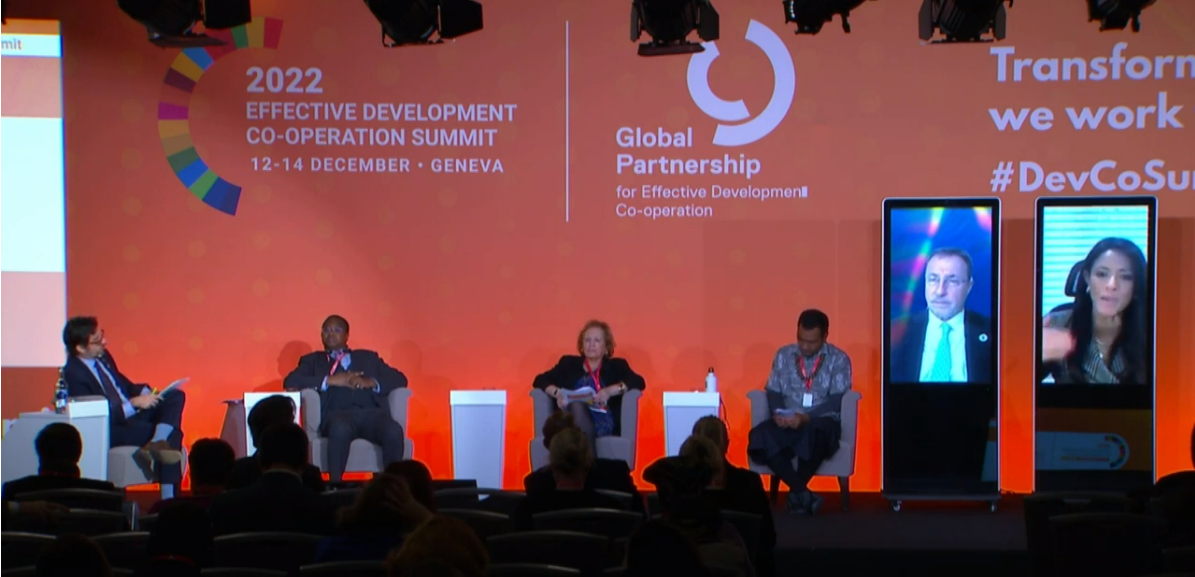 Key Terms: Adaptation, development, climate change, ownership, mitigation