Engaging the private sector in development co-operation has the power to transform people's lives for the better. This session fostered high-level political commitment to use the Kampala Principles at country level to accelerate effective private sector partnerships ('PSE') to advance progress on the SDGs. 
Key Messages from the Session 
The private sector, through its core business practices, is a vital partner in delivering innovative, integrated solutions for sustainable development and to address fast-changing and multidimensional global challenges. Powerful examples from social enterprises and initiatives – from Development Finance Institutions (DFIs) to the G20 – gave testimony to this.
The conversations showed how challenging it remains to ensure private sector partnerships deliver for those furthest behind, lead to lasting development results and do no harm to local populations. Panelists also spoke about the need to have due diligence that is comprehensive and yet flexible enough to not penalize Micro-, Small and Medium-sized Enterprises (MSMEs) and a policy environment and regulatory framework that supports scaling up of solutions that work, among others. Governments, their development partners, the local and international private sector, civil society, trade unions and others need to work better together to align interests and agendas. Informed public-private dialogue is key to learn from each other and strengthen and maintain high levels of trust.
The Kampala Principles provide guidance to address these challenges and improve both partnering behavior and opportunities at country level. The new Kampala Principles Assessment, as part of the GPEDC new monitoring framework, and the new Kampala Principles toolkit, provide relevant self-assessment questions to support strengthened partnerships. They also provide additional guidance for stakeholders to engage in in-depth dialogue and prioritise and tackle specific challenges related to private sector engagement at the country level.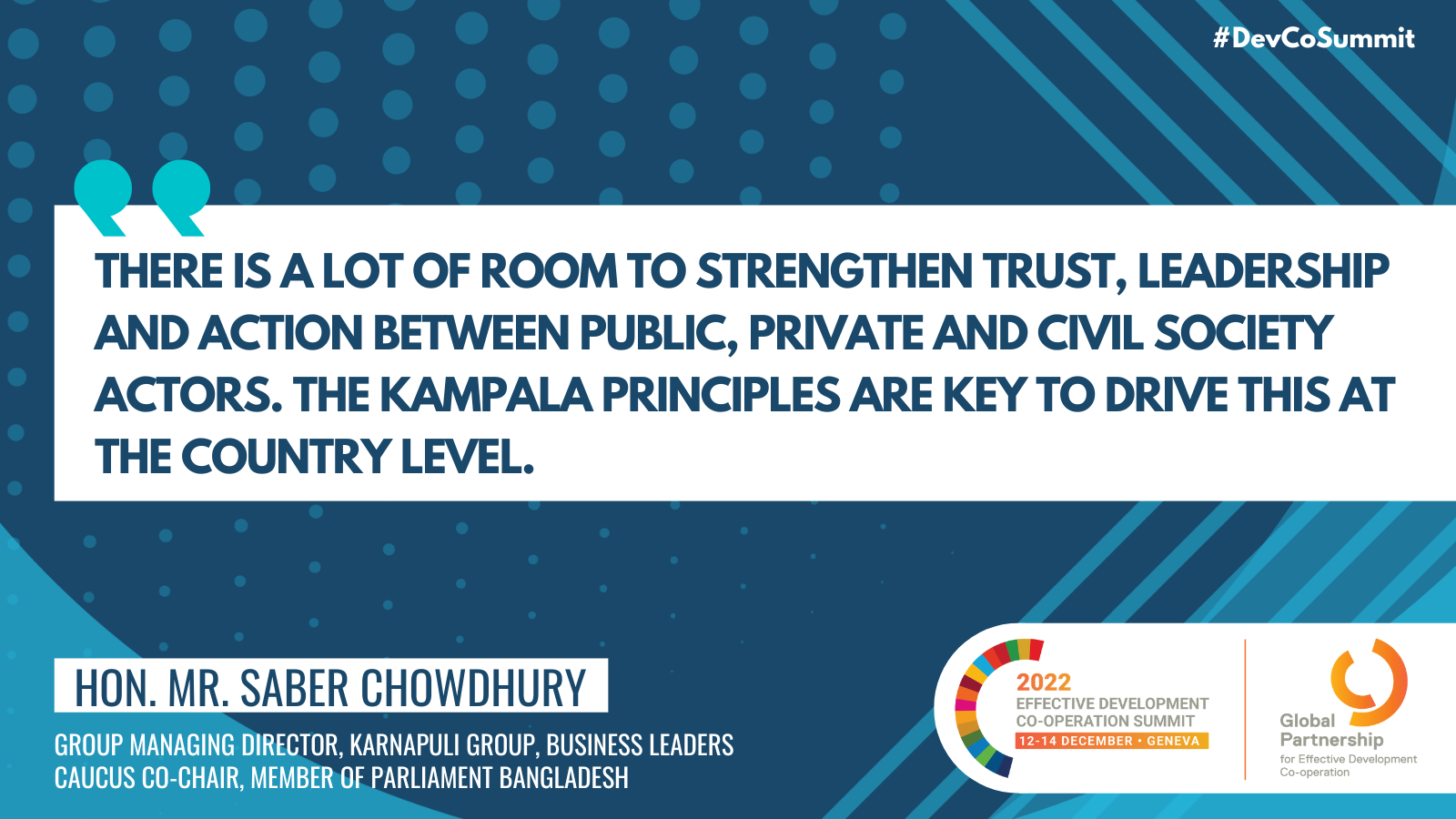 Links to Relevant Resources/Products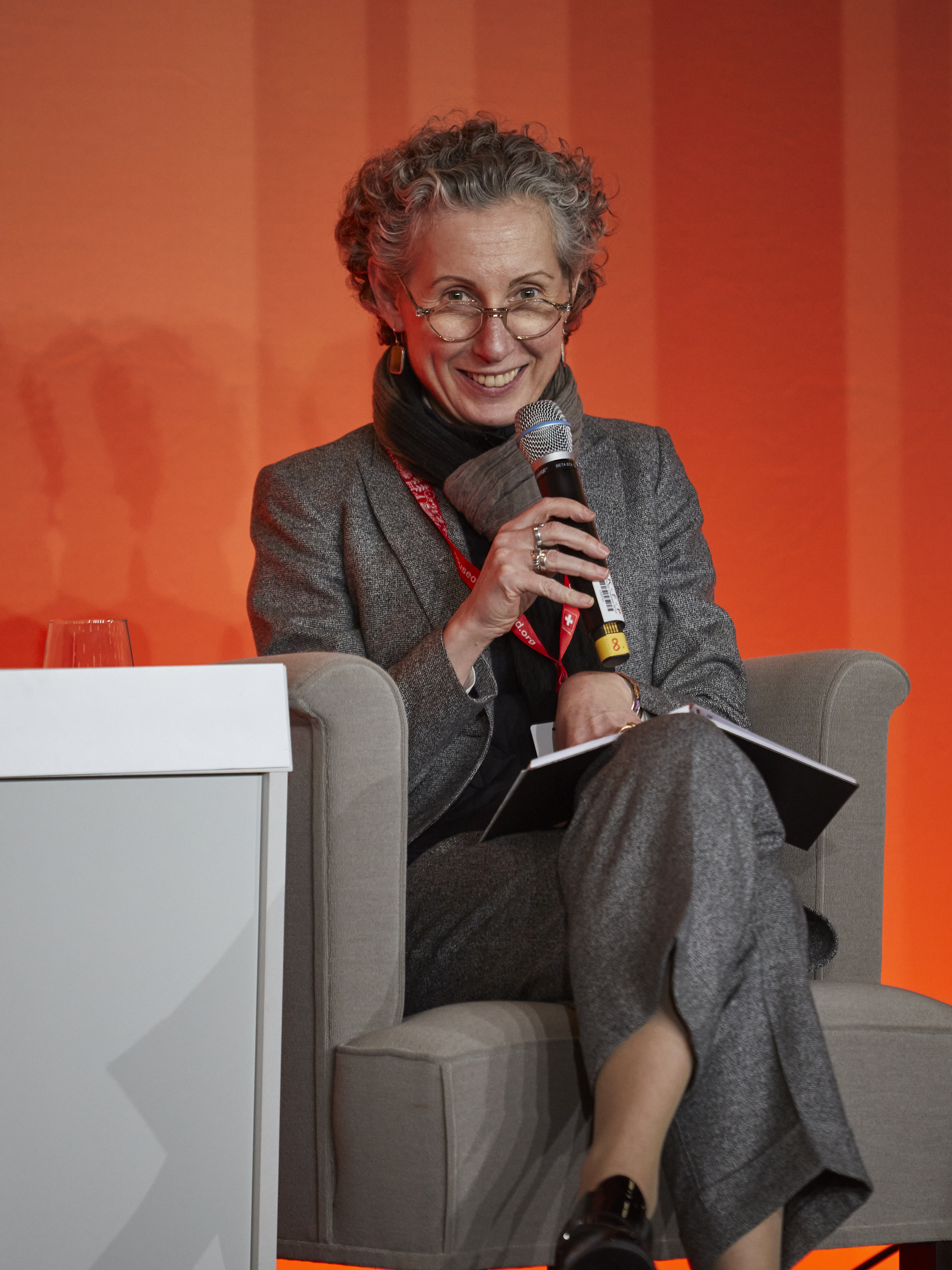 Key Terms: Private sector, Kampala Principles, development partners, public-private dialogue