Delivering sustainable development co-operation in fragile and conflict-affected settings calls for effective strategies that build and strengthen trust. The effectiveness principles can guide the establishment of transparent and accountable partnerships, supported by sustainable and inclusive dialogue and learning efforts in some of the most challenging development contexts. 
Key Messages from the Session 
According to the New Deal, in fragile or conflict-affected contexts, development co-operation partnerships must be built on mutual trust. Some of the key constraints to maintain an inclusive dialogue in conflict situations are time, political uncertainty, and funding. To address these issues, rebuilding trust and the support of the international community is essential. Moreover, it is imperative to enable an inclusive and participatory processes with local communities in dialogue to ensure that the route towards stability and conflict resolution is people-centered and locally owned.
The application of the principles of effective development co-operation helps to build trust. The New Deal for Engagement in Fragile States recognizes that states emerging from or threatened by conflict require an adjusted approach to partnerships and engagement. Country ownership promotes the inclusivity of the process by building trust towards inclusive and meaningful equitable dialogue. This allows for better integration of marginalized groups within partnerships, building efforts aimed at sustainable peace. Mutual accountability and transparency strengthen institutions, foster trust, and help development actors tailor their actions based on lessons learned.
Panelists discussed factors influencing the effectiveness of dialogue to enhance trust between stakeholders at the country level, including the need to untie aid. In addition, it was stressed that silos need to be broken with regards to life-saving short-term humanitarian action and longer-term recovery and development interventions. Furthermore, to leave no one behind, the inclusion of local voices and civil society work is an essential part of the effort to empower marginalized communities and contribute to sustaining inclusive dialogue.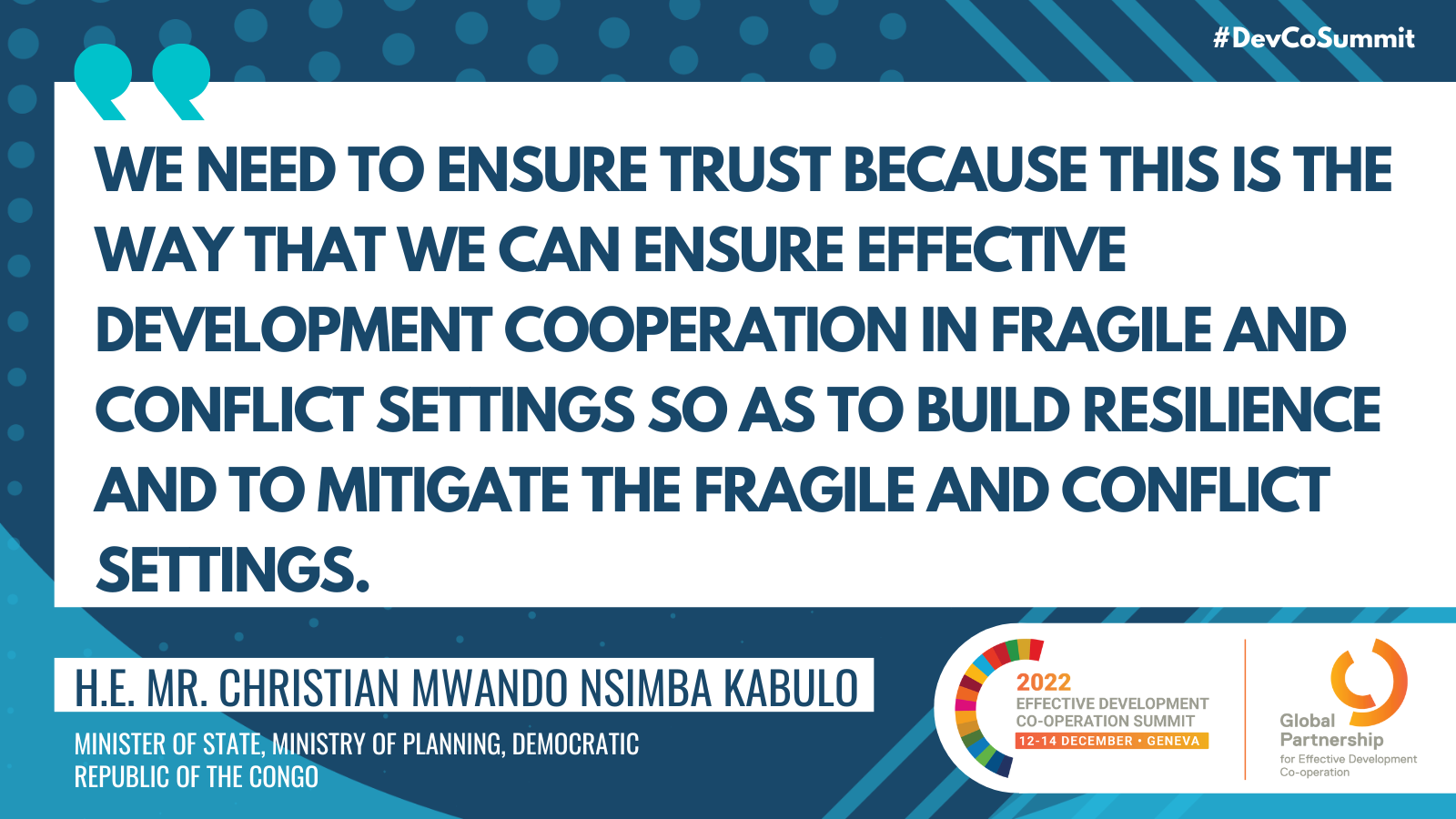 Links to Relevant Resources/Products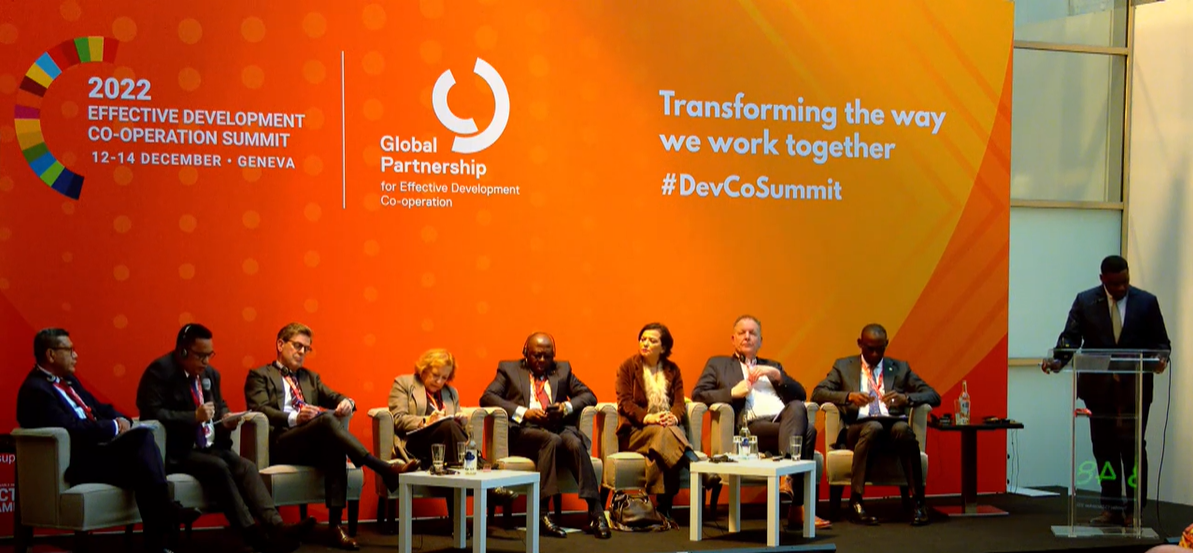 Key Terms: Fragile, conflict, partnership, inclusiveness