Focusing on countries' experiences with multi-stakeholder Action Dialogues on effective development co- operation, this session provided a space to discuss the relevance of and generate political momentum for multi-stakeholder dialogues to accelerate development progress at country level. 
Key Messages from the Session 
Panelists reflected on the importance of conducting inclusive and multi-stakeholder Action Dialogues at the country level as a means to scaling up effective co-operation and partnerships across public, private, international and national stakeholders. Action Dialogues were acknowledged as catalytic support to partner country governments and other development co-operation actors to agree on concrete actions based on the country's development context. Through the Action Dialogues conducted by 15 partner countries between 2021 and 2022, policy actions are being developed and implemented, guided by the effectiveness principles, contributing to further attain the ambitious commitments posed by the 2030 Agenda at the country level.
Action Dialogues promote effective development co-operation mechanisms, for which an inclusive multi-stakeholder approach is crucial. The relevance and value provided by all actors engaging in development co-operation for the effectiveness of partnerships was recognized, including the private sector, civil society, academia, parliamentarians, and subnational governments. The voices, priorities and considerations of these actors were heard and taken into account during the Action Dialogues.
Panelists also reflected on the relevance of Action Dialogues to address current national and global development challenges exploring sustainable and innovative solutions adapted to the country context. By facilitating multi-stakeholder discussions on how to work better together, the Action Dialogues served as platforms to analyse potential recovery routes from the COVID-19 pandemic, economic crises and the climate emergency. In the longer term, the outcomes of Action Dialogues are intended to promote policy, system, and behavioural changes to build effective development co-operation partnerships to deliver better results for the people and the planet.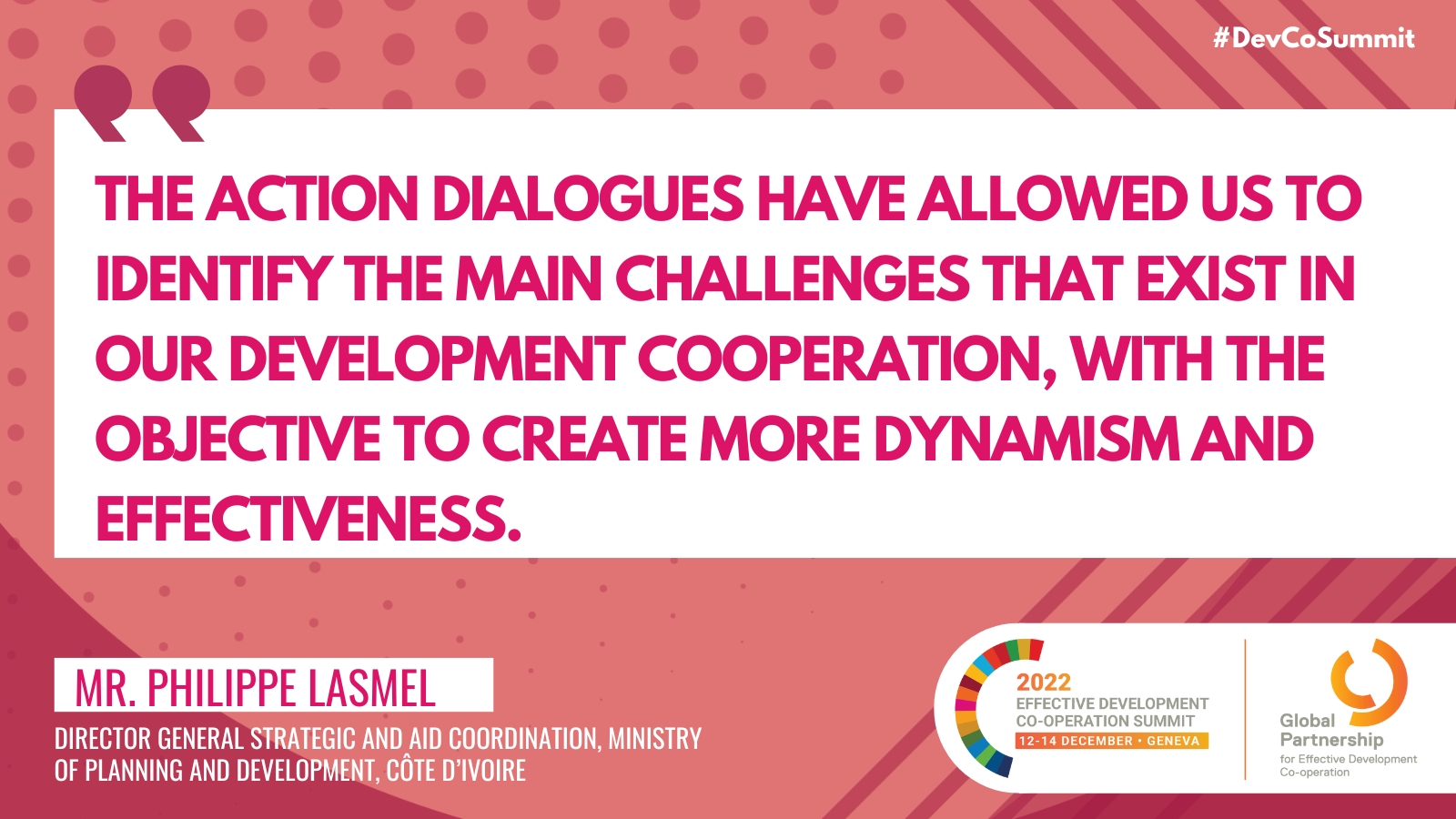 Links to Relevant Resources/Products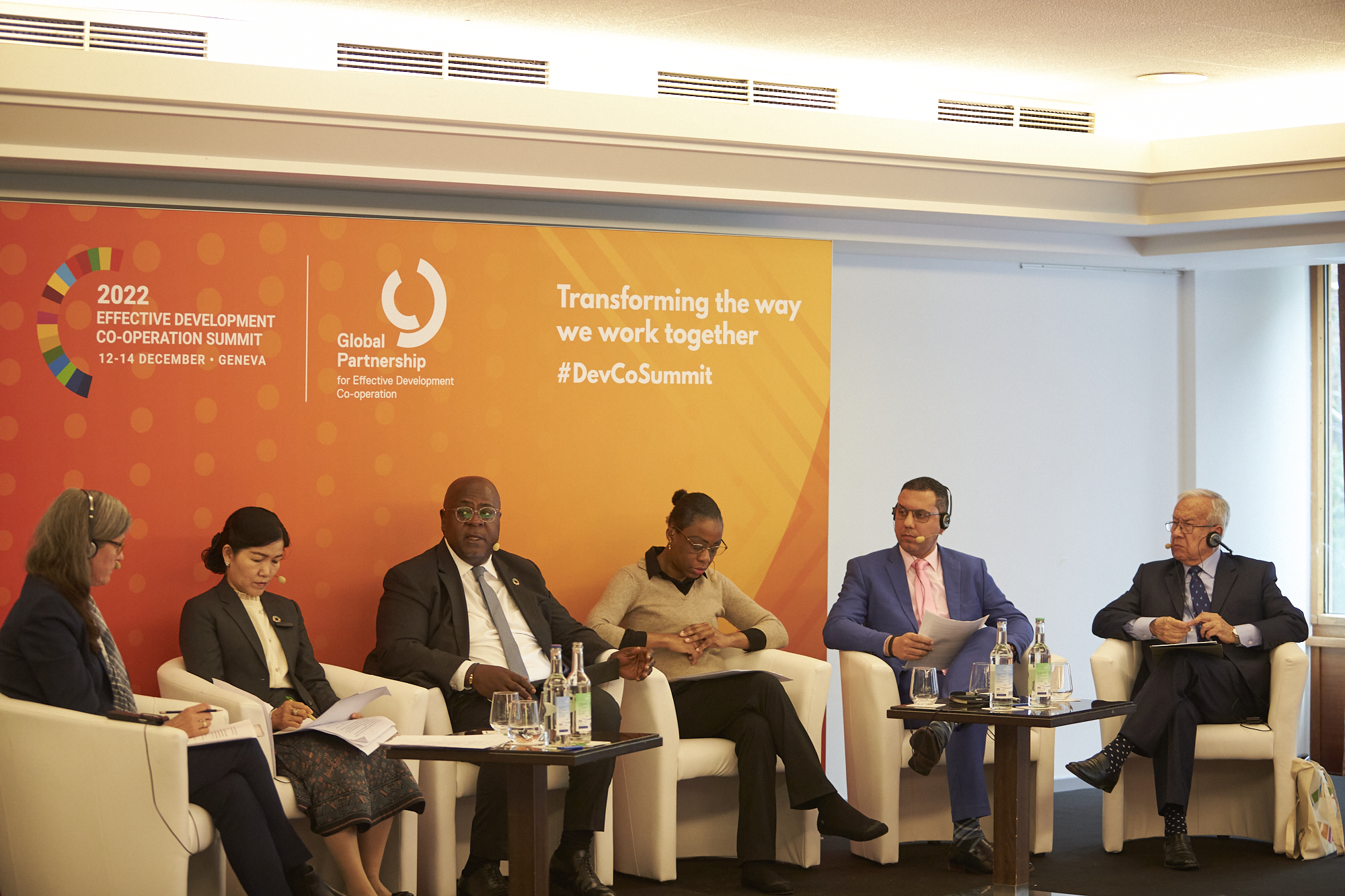 Key Terms: Action Dialogue, multi-stakeholder, development priorities