Led by the Universal Health Coverage 2030 and the SDG3 Global Action Plan, this session provided the opportunity for dialogue on the importance of working better together for more coherent action in deploying all types of development co-operation for the health sector while prioritising support to strengthen health systems. 
Key Messages from the Session 
Although countries have deployed phenomenal efforts to respond to the major COVID-19 pandemic, low- and-middle income countries are facing significant challenges in terms of mobilizing and allocating more resources to health in the post-COVID-19 recovery phase, due to major fiscal constraints and increased debt burden.
To improve the effectiveness of development co-operation in achieving better health outcomes, we need to strengthen partnerships to deliver on SDG3 by rethinking the role and model of external funding in low-income countries, which should prioritize increased support to investment to strengthen health systems.
Bringing in the voices of all stakeholders to improve a country's health systems implies institutionalizing and financing the participation of CSOs as development actors in their own rights in the various decision-making and reform processes.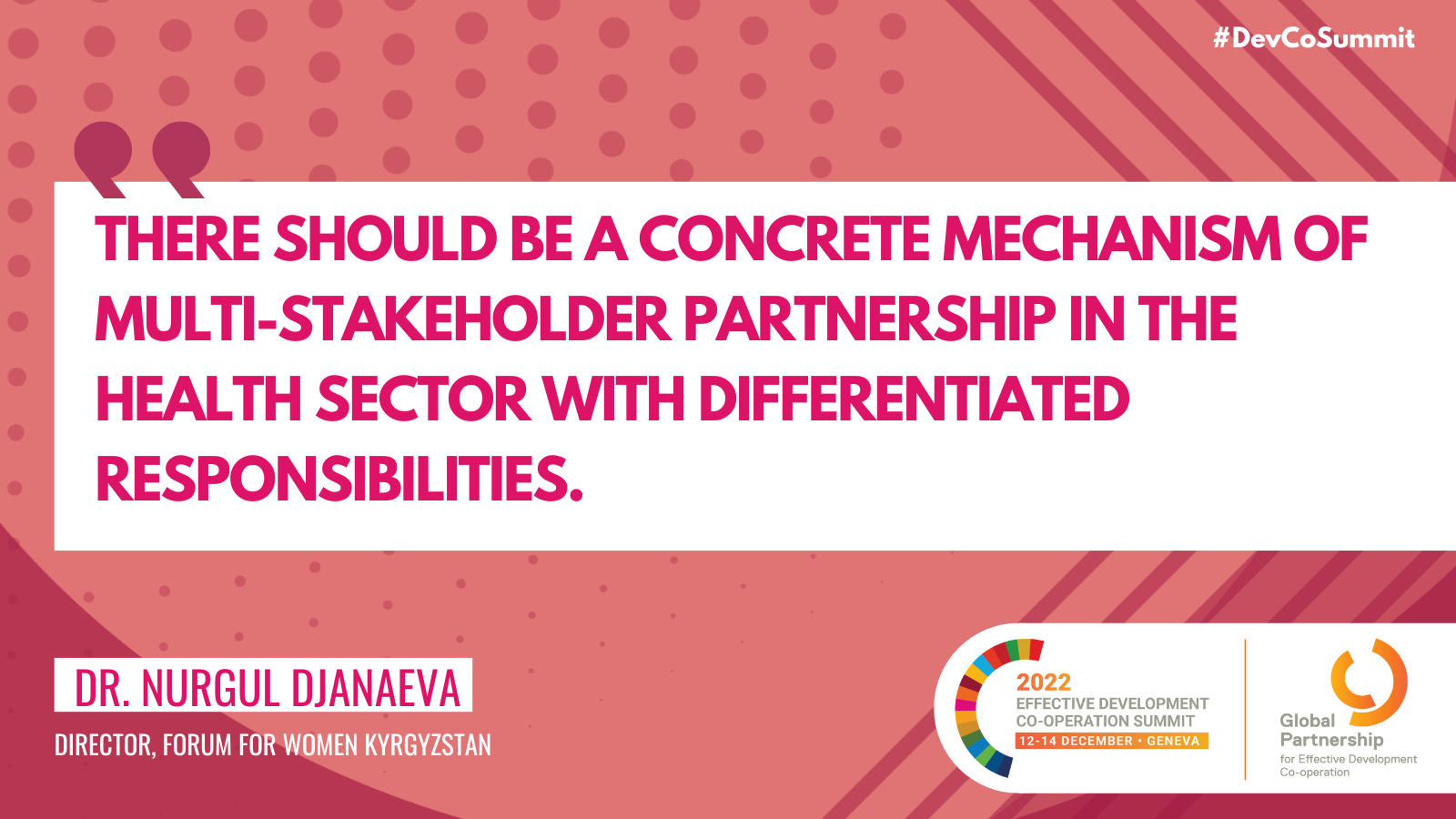 Links to Relevant Resources/Products 

Key Terms: Health care, civil society, partnership