The session explored how gender responsive development co-operation supports effective and inclusive outcomes. Discussions highlighted the importance of building trust-based partnerships to deliver impactful results for women and girls to leave no-one behind. 
Key Messages from the Session 
Leadership and meaningful participation of women at all levels: In the current context of interlocking crises with disproportionate effects on women and girls, gender equality must be central to all response efforts. As the Summit Outcome Document underscores, women are vital agents of change and their full, equal, and meaningful participation and leadership at all levels is critical for sustainable development. This requires feminist approaches to address structural barriers to women's leadership and rights to achieve transformative change. Women must play substantive leadership roles in decision-making and investments need to be channeled effectively to reach and support grassroots women's organizations. To build trust and foster accountability, spaces should be created for women to actively engage in development processes and the design, implementation and evaluation of policies and programmes.
Gender responsive budgeting: For development to be rights-based and effective, it must be designed and delivered so that women and men benefit equally from all resources. Enhanced transparency and accountability are crucial for the alignment and spending of resources to achieve gender equality and women's empowerment. Gender responsive budgeting (GRB) provides a strategic policy approach that can shift power, by opening spaces for women to influence planning and budgeting. It enables more effective targeting of resources to address women's and men's differential needs in areas including care, social protection, and livelihoods. As an essential part of strengthening country systems, GRB is monitored though the GPEDC accountability framework via SDG 5.c.1, with support of custodians UN Women, the OECD and UNDP.
Inclusive partnerships and collective action: All governments and development actors need to support equity and equality of opportunity for all. Co-creation of partnerships between different stakeholders is key to advancing gender equality and development effectiveness. Strong policy commitments, clear rules, and common objectives are essential in this regard. Governments must be in the driving seat, with development partners aligning their co-operation efforts with national development plans. For example, the DAC Network on Gender Equality (GenderNet) provides a forum for sharing of best practices, facilitating development partner engagement and mutual accountability. Additionally, the Alliance for Feminist Movements is a partnership that is working to build trust, with the potential to improve resources for feminist movements and mobilize partnerships in support of gender equality.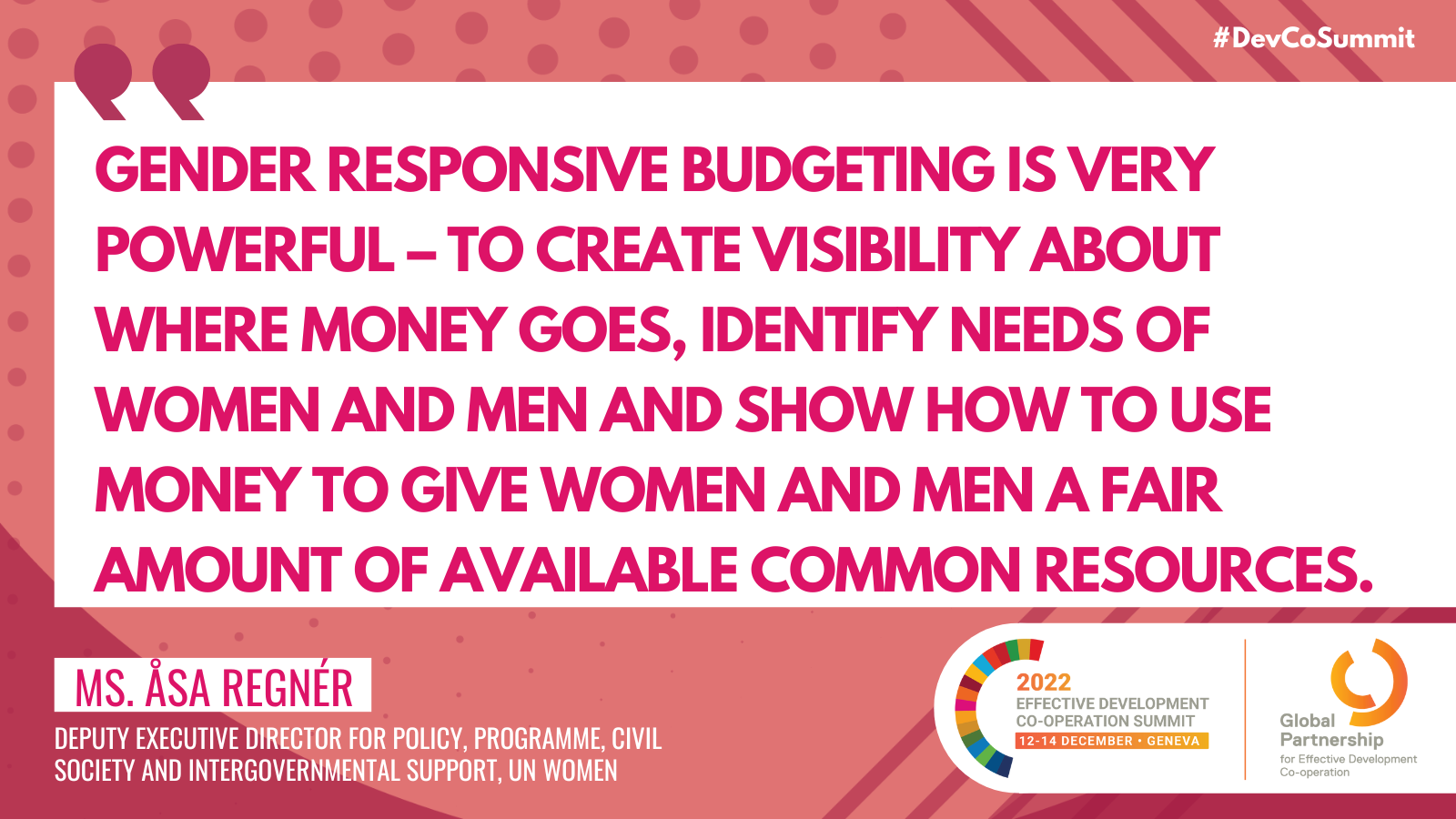 Links to Relevant Resources/Products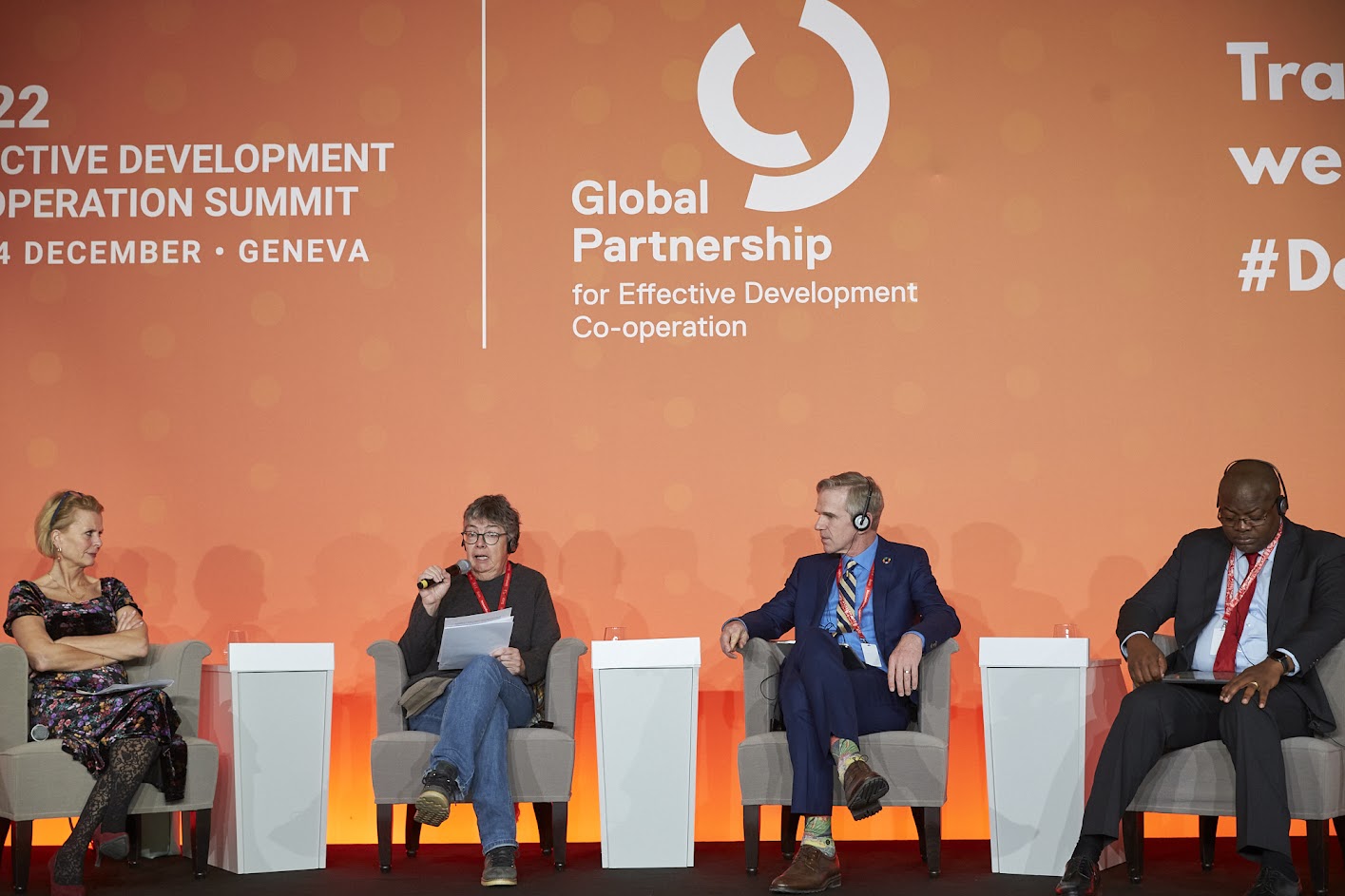 Key Terms: Gender equality, empowerment, financing