The battle against climate change will be won or lost in Asia and the Pacific and the Asian Development Bank (ADB) has stepped up as the Climate Bank for the region and launched game-changing climate financing and knowledge platforms in collaboration with its member countries and development partners. During COP27 several key climate initiatives were launched by countries in the region that will be fundamental to make progress to combat climate change.This high-level dialogue explored how alignment can be achieved between governments, investors and development partners in results management to drive effective climate action and capital mobilization. 
Key Messages from the Session 
As countries in the Asia Pacific region continue to experience the direct consequences of climate change, partner country governments are actively exploring effective climate action, supported by multilateral banks like ADB, private sector actors and civil society organizations. Asia Pacific countries also contributed significantly to agenda setting on climate action at global level. ADB continues to place climate action at the core of its development agenda, elevating its ambition to provide $100 billion in cumulative climate finance from 2019 to 2030 from its own resources, and has intensified its climate action in collaboration with its member countries and development partners. Nevertheless, considering other urgent challenges faced by countries, governments will need to manage complex development agendas, for which understanding impact and developing capable institutions is key.
Robust results systems that can monitor progress will be key for the effectiveness of climate action initiatives: Ultimately investment flows will chase successful approaches. Facing the lack of data that could stymy countries' ability in identifying innovative approaches to climate action, there are examples of multi-stakeholder efforts undertaken to further promote evidence-driven development initiatives. Beyond data, it is equally important for results management processes to consider the competing interests of the vulnerable communities who are hardest hit by climate change, including pressing issues such as food security and health. This presents opportunities to further enhance climate education which is key to empowering all members of society to engage in climate action. The session also agreed that private flows – underpinned by aid, including blended finance – would need to constitute the majority of climate finance.
Promoting further collaboration and co-operation (in various forms e.g., cross-sector and cross-country) is crucial in accelerating the climate agenda. A particular form of co-operation that has proven successful is technical assistance (provided primarily by multilateral development banks and donor countries) that leads to improvement in public sector's understanding of climate action through exchange of knowledge and experience. Further, technical assistance also could play a role in attracting private sector investment in supporting the climate agenda as illustrated by the case of Blue Orchard (the impact investment firm benefitted from technical assistance leading to expansion of its InsuResilience Fund).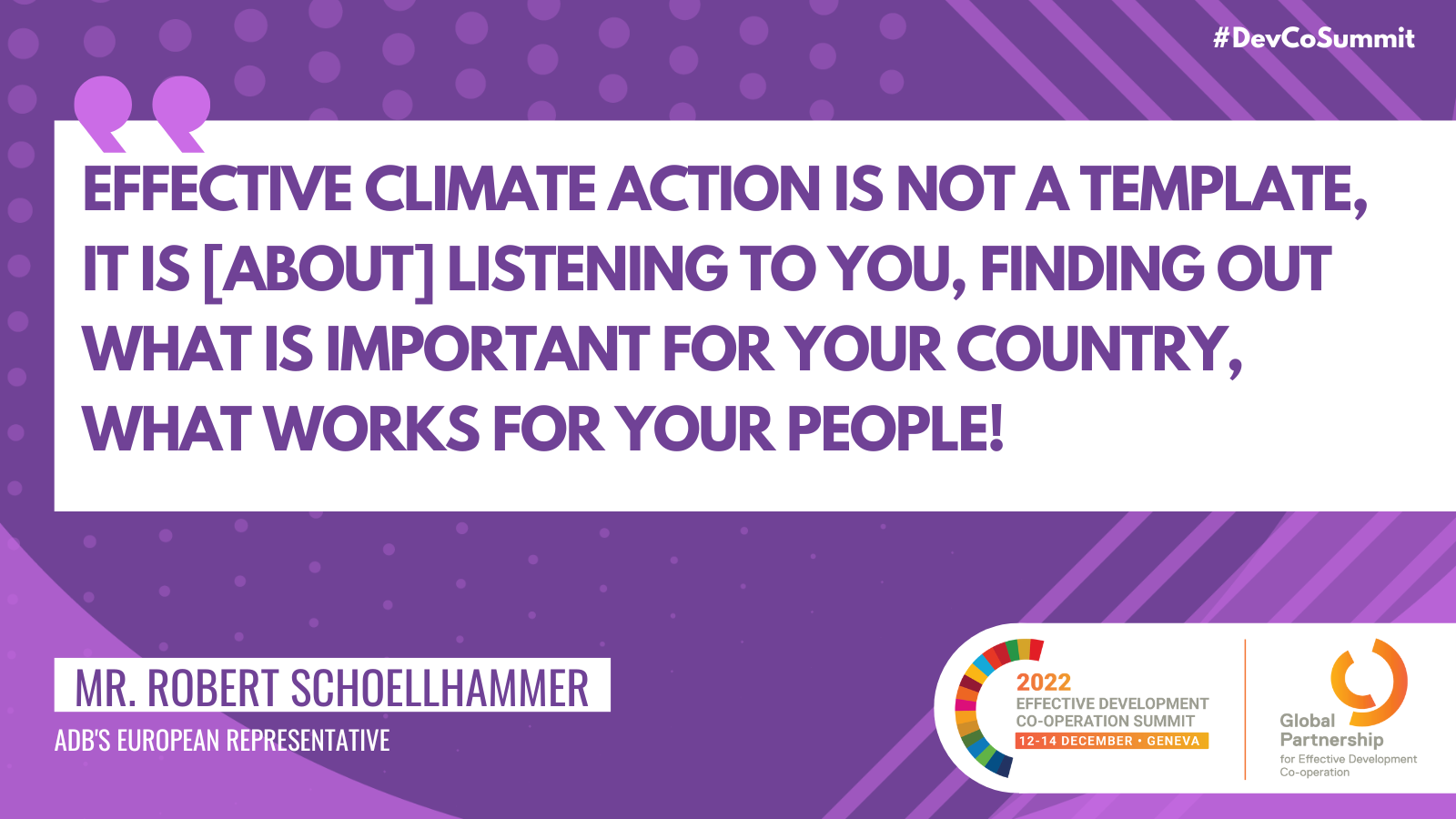 Links to Relevant Resources/Products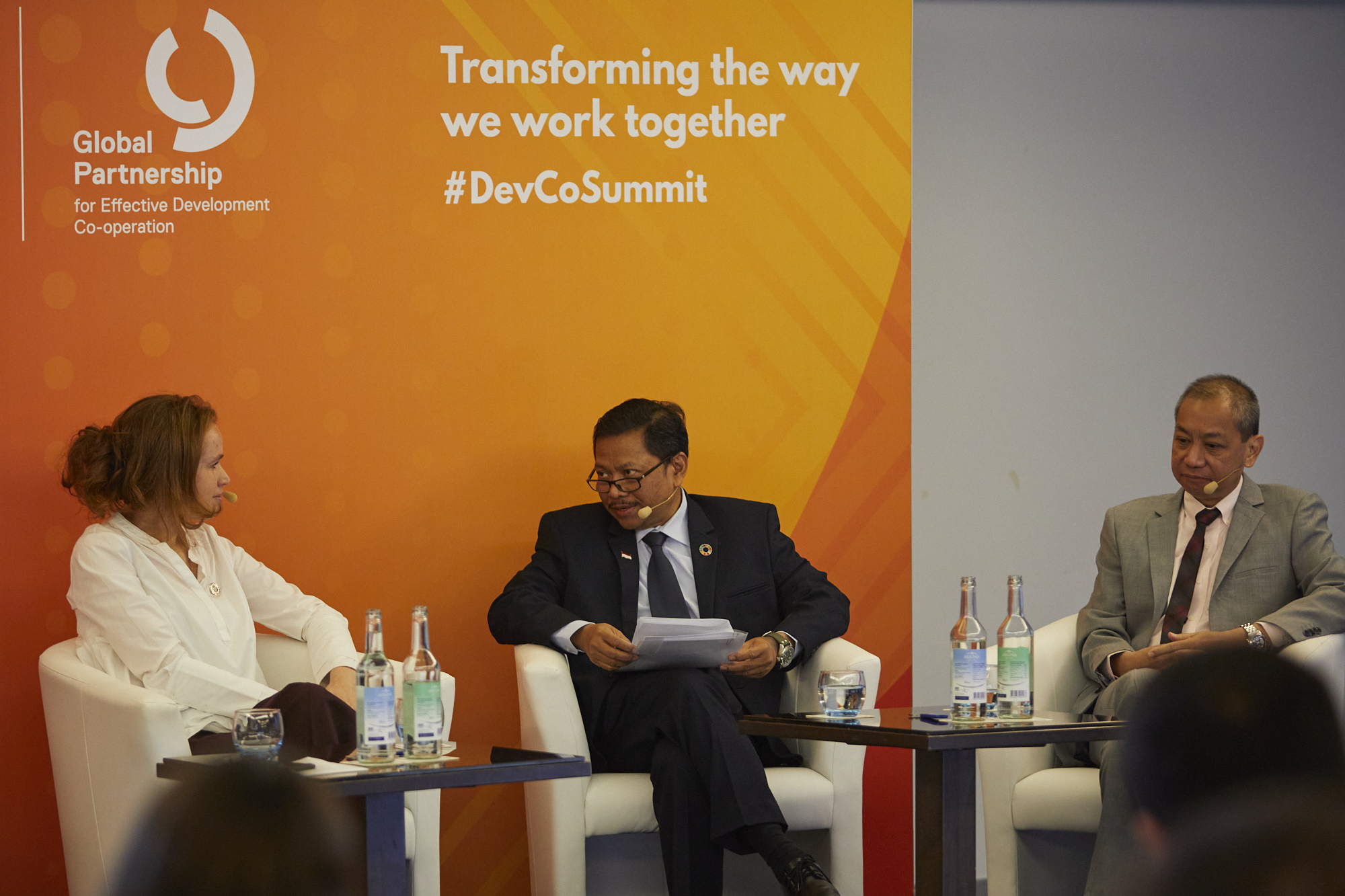 Key Terms: Investment, aid effectiveness, climate change, adaptation