Development partners' domestic pressures for accountability and showcasing results may come at the expense of keeping a longer-term partnering horizon, simplifying procedures and more innovative approaches. Co-led by Malawi, Cordaid, the European Union and the OECD, this session discussed how country-owned results frameworks can be an effective tool for development actors to navigate the complexities and uncertainties of development co-operation processes, steering collective action and fostering integrated approaches in different country contexts. 
Key Messages from the Session 
"Effective results frameworks at country level can help align all efforts": OECD research and stakeholder experiences show that a shared results framework with a common set of SDG-oriented indicators to measure results in the country is key for aligning development efforts and localizing ODA. To that end, effective policy dialogue and coordination, more political leadership and further technical investments and solutions are needed to improving the relevance, quality, data availability and use of those frameworks at country and local levels.
"For ongoing relevance, effective results frameworks should be coupled with learning and adaptation": To achieve inclusive and effective development, inclusive dialogues and coordination mechanisms between governments and development partners around a shared results agenda should be encouraged. Iteratively learning from results and change and adapting practices and efforts on the go are necessary to navigate the complexities and uncertainties of current development processes.
"Mutual accountability as a glue that builds trust based on results": Achieving people/citizen-centered development requires nurturing and maintaining mutual trust, transparency and accountability between actors. In all efforts, development actors need to keep in mind who the people are that the results should be delivered for, and build shared accountability practices using results as the anchor.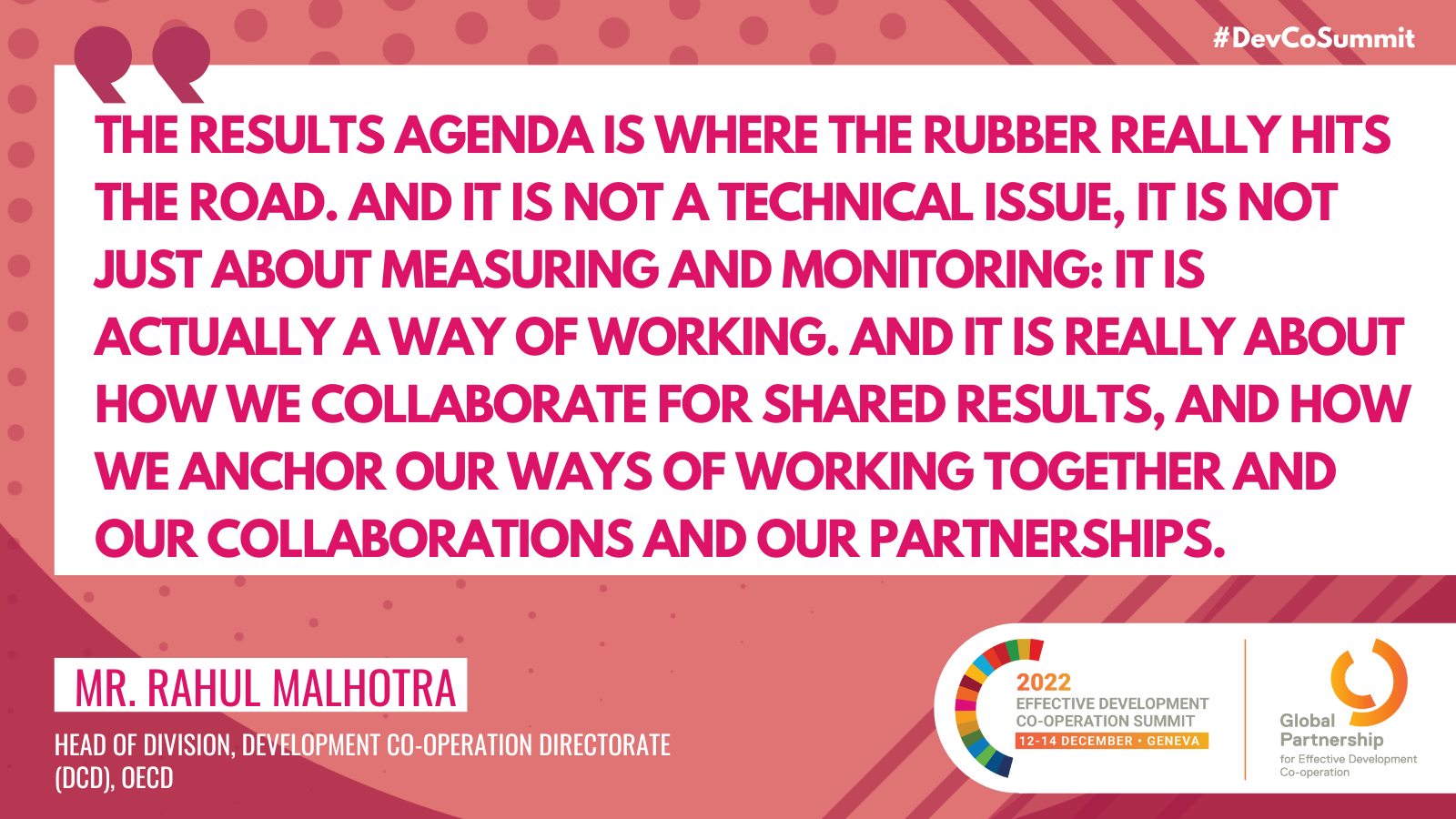 Links to Relevant Resources/Products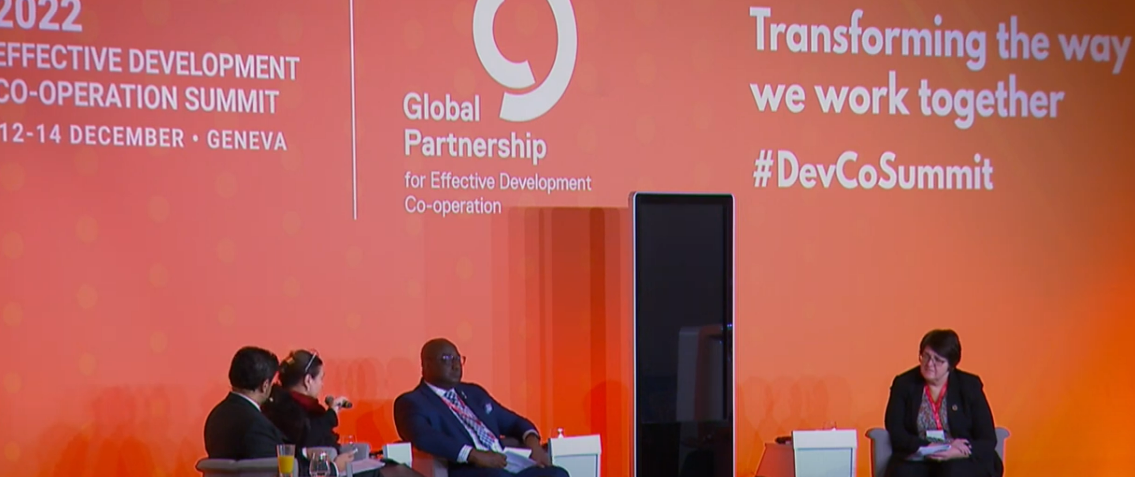 Key Terms: development impact, ownership, focus on results, mutual trust